The largest and most immersive global network –
Unlock global expertise and markets.
Delve into local expertise, connect with high-caliber professionals, and explore new markets with the largest and most immersive Executive MBA network of its kind. Expand your knowledge base with exclusive insights and unique access to international experts. With seven campuses around the world based in Asia, Canada, Europe, the Middle East and the United States – seize opportunities to share cross-cultural ideas and drive change alongside world-class peers. Select global electives that meet your professional goals and immerse yourself in the inspirational Global Network Week as you broaden your perspective and enhance your skillset as a global leader.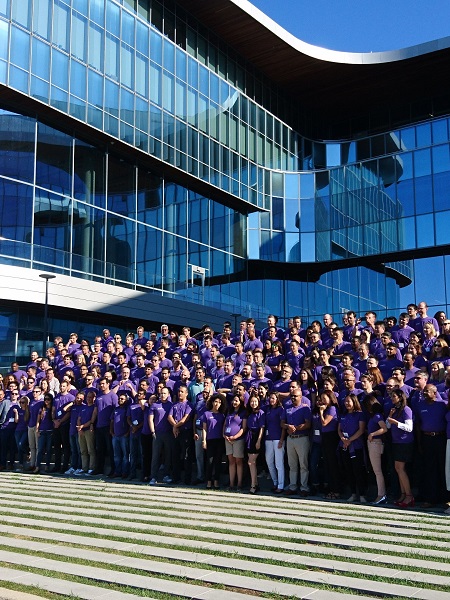 Cross-cultural collaboration
Share insights, connect with global leaders, and open up dialogue with business experts from around the globe for change that makes an impact on an international scale.
Global electives and beyond
Broaden your perspective with electives taught by an international and expert faculty at numerous destinations around the world, dedicated to your professional growth.
Vast alumni network
Harness the power of unlimited connections! With over 65,000 alumni within the Global Network, your opportunities for idea and knowledge exchange is truly unparalleled.
Seven campuses, one goal –
Igniting global change and inspiring growth.
Kellogg-WHU
WHU – Otto Beisheim School of Management is located in Vallendar, Germany. Committed to excellence in management education, WHU educates visionary leaders who think holistically and lead with purpose. The school has proven itself to be a paragon in internationally oriented management research and education. Studying and working at WHU is strongly influenced by the 'WHU Spirit' – a feeling of social responsibility and mutual respect.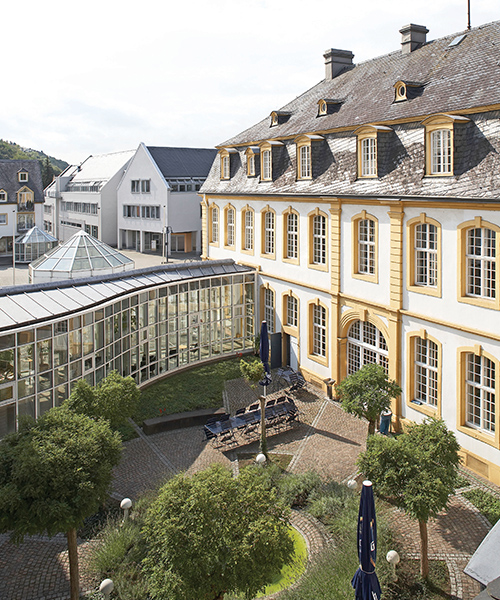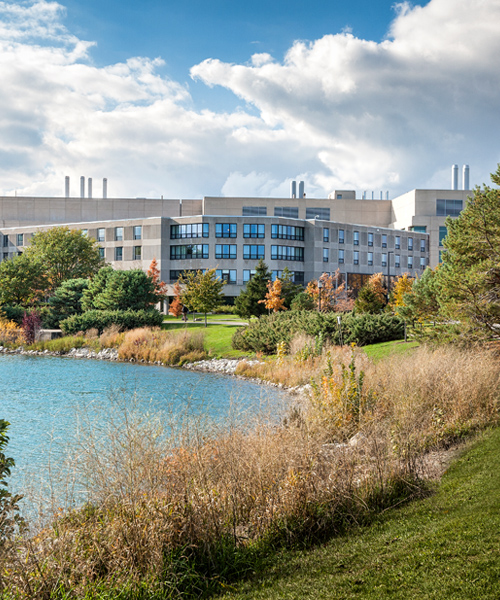 Kellogg-Northwestern
Just 30 minutes from downtown Chicago, Kellogg's northwestern campuses in Evanston-Chicago encapsulate the spirit of the business school with a 'Global Hub' and fluid space designed to encourage collaboration and flexible learning. A pioneer in management education, the Kellogg School of Management launched their Executive MBA Program in 1976. With classes held in the James L. Allen Center, students can find a comfortable home away from home in the state-of-the-art facility, whilst also meeting their executive educational needs.
Kellogg-Miami
Vibrant and international, the Kellogg-Miami campus offers the expertise, rigorous curriculum, and facilities of a top-ranked business school along with the vast opportunities of a diverse city. Located in Coral Gables, Florida, Kellogg-Miami benefits from the large number of corporations drawn to Miami and fosters international exchanges as a gateway to Latin America.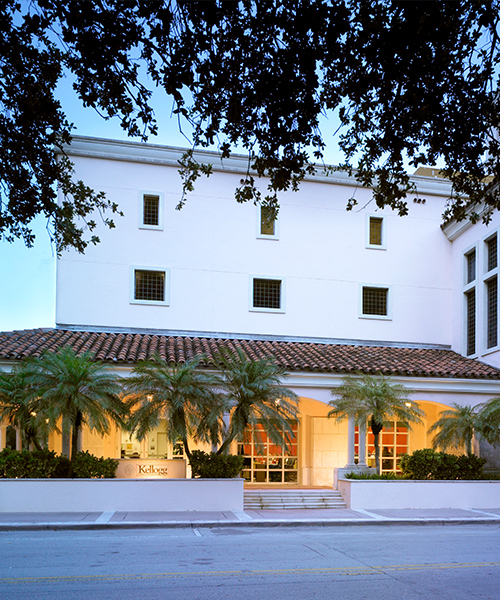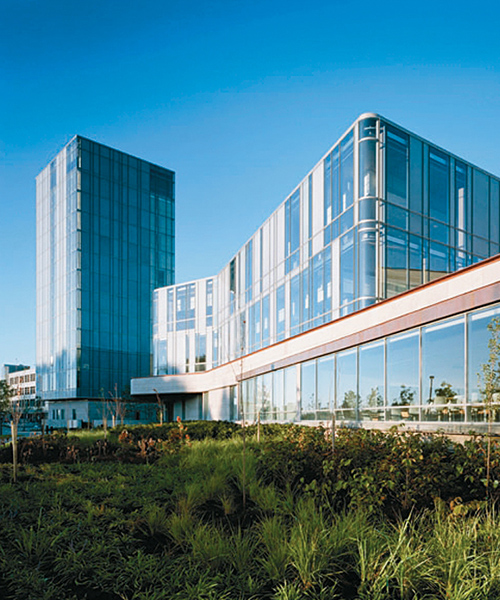 Kellogg-Schulich
Formed in 2002, the global partnership between Kellogg-Northwestern and Schulich School of Business at York University in Toronto, was the first cross-border Executive MBA Program in Canada. The school reflects the dynamism of Canada's business scene as a pioneer in cutting-edge programs in financial services, information technology, and international strategy.
Kellogg-Recanati
The Leon Recanati Graduate School of Business Administration is the largest business school in Israel. At the center of Tel Aviv's flourishing start-up scene, the school has a rich history in entrepreneurship, technology, and the venture capital industry. As a Kellogg-WHU Executive MBA student, you will spend a course here immersing yourself in its international body of leaders from around the world during one of the mandatory electives.
Kellogg-HKUST
Formed in 1998, the Kellogg-HKUST Executive MBA Program is a global partnership between Kellogg School of Management and the Hong Kong University of Science and Technology. The business school fosters the best of Asia's managerial and entrepreneurial talent, devoting several state-of-the-art learning centers to key topics of research.
Kellogg-Guanghua
Based in Beijing, Peking University's Guanghua School of Management prepares global executives for success in China and international markets. Renowned for its rich history and scholastic prestige, the Guanghua School of Management continues to innovate existing practices for the modern economy. Attain local expertise in Chinese business management and theory to broaden your perspective and global knowledge as top-tier leaders.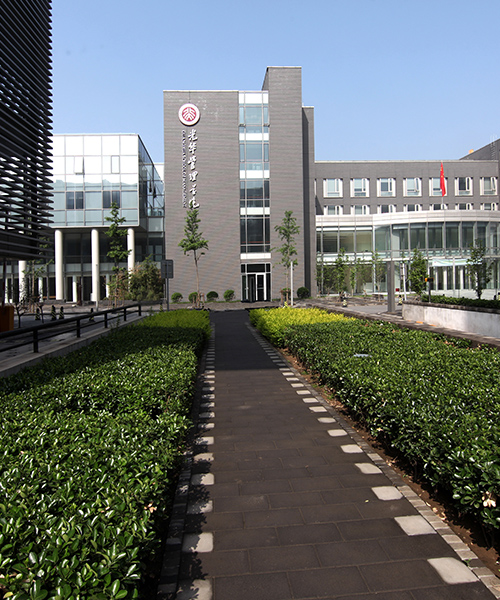 The first step in your global journey –
Experience the Kellogg-WHU difference.
Whether at one of the seven campuses or at one of the many additional locations around the world, your Executive MBA journey will not only broaden your skillset ready for a complex and changing economy, but also deepen your comprehension of local and international markets.