EMBA Courses & Curriculum – Internationally Oriented
Global skills for global leaders.
Build upon your existing expertise as a top-tier executive with our rigorous EMBA courses, designed to enhance and strengthen your skills to become a well-rounded strategic leader and thinker. With a modular format (usually Thursday - Tuesday) that requires only 57-63 days out of the office, the Kellogg-WHU Executive MBA is structured to allow for forward planning and is easily integrated into your busy schedule. With unparalleled opportunities to customize your studies through a wide range of global electives, you can access knowledge applicable to your professional interests, explore new markets, or discover fresh and innovative topics. Meet leaders and peers from around the world in a fully immersive and diverse learning experience.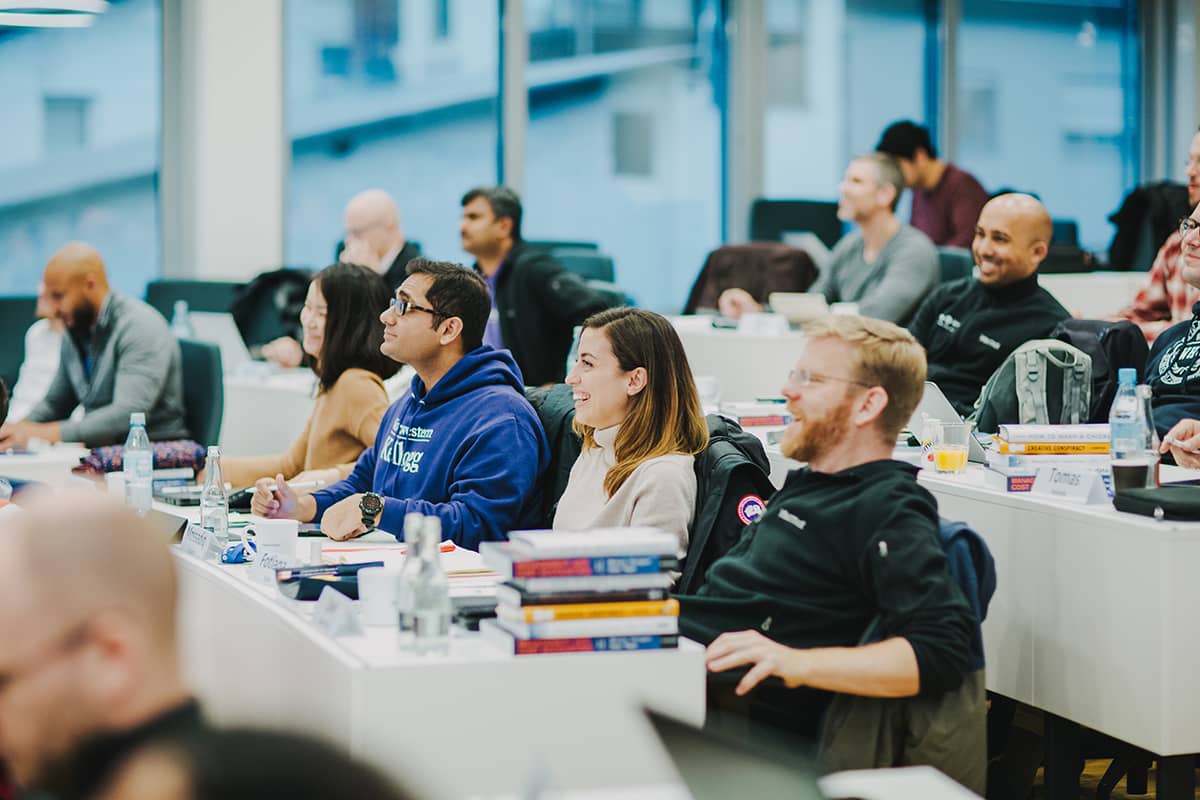 High impact, low ego –
Get to know your peers.
Online Preparatory Module
Quantitative Methods
Gain insights into quantitative methods for business and management applications and familiarize participants with basic mathematical tools. This course must be completed prior to program start.
Module 1 | Leading the Organization
Decision Making Under Uncertainty
Gain a good understanding of different probability concepts and the idea of conditional probabilities.
Leadership in Organizations
Begin developing, refining, and reflecting on leadership skills during this introductory course on leadership.
Marketing Management
Gain insights into marketing planning and segmentation, targeting, and positioning.
Managerial Economics
Examine the economic foundations relevant for the strategic management of business organizations.
Module 3 | Global Markets
Macroeconomics
Doing Business in Developing Countries
Module 4 | Financial Performance
International Financial Reporting & Analysis
An introduction to financial reporting, the "language of business", from a global perspective.
Managerial Finance
Introduce the concepts and techniques necessary to analyze and implement optimal investment decisions by firms.
Module 5 | Developing Strategic Foresight
Business Strategies
Build an understanding of how competitive strategy may lead to the creation and persistence of profits.
Making Sense of Data
Gain a basic understanding of confidence intervals and hypothesis tests to interpret data.
Module 6 | Business Functions
Corporate Finance
Introduction to the basic principles of corporate finance and development of the necessary practical tools for financial decisions and corporate valuation.
Operations Management
An introduction to Operations Management, approaching the discipline from the perspective of a general manager rather than the operations specialist.
Module 7 | Creative Destruction
Foundations of Entrepreneurship
Discover the theoretical background of entrepreneurship to evaluate business ideas, business plans, and the resources to start a new venture.
Strategic Innovation & Corporate Renewal
Communicate the most critical and strategic aspects of managing innovation and corporate renewal.
Module 8 & 9 | Kellogg Global Network Weeks
Negotiation Strategies
Develop negotiation skills in a series of negotiations and debriefings.
Strategic Crisis Management
Focus on crisis management from the point of view of managers and consultants.
Marketing Analytics
Address analytics as a leadership problem and improve organizational performance with the right data.
Strategic Decisions in Operations
Gain insights into strategic decision making in operations and their impact on a firm's financial performance.
*Please note: Courses and dates are subject to change, courses listed are example courses from previous years
Module 10a* | Local Electives
Sprint: Agile Business Model Development
Run a business idea "sprint" over multiple days to kick-start a new business model, startup, or company project.
*Choose either Module 10a or 10b
Module 10b* | Local Electives
Marketing Strategy
Gain the tools to appreciate strategic thinking about marketing and brands.
Ethics & Executive Leadership
Shift from being an excellent leader to being an excellent CEO by exploring issues that top corporate leaders must keep in mind.
*Choose either Module 10a or 10b
Module 11 | Field trips: Exploring New Business Horizons
Sample destinations: Europe, Asia
*Please note that one field trip is compulsory
Module 12 | Capstone Week
Capstone- Business Simulation
In Executive Teams, run competing firms in simulated product markets and debrief on concepts and tools of corporate and competitive strategy.
Management Accounting
Focus on the behavioral issues of management accounting to illustrate real-world problems of management accounting in large corporations.
Module 13 | Global Electives (one required)
Locations: Chicago, Hong Kong, Lisbon, Miami, Shanghai / Beijing, Tel Aviv, Toronto, London
A selection of the modules available:
Digital Strategy: Individual and Organizational Transformation for a Digital Age
Mergers and Acquisitions Strategy
Visualization for Persuasion
Leading High Impact Teams
Global Corporate Restructuring
International Finance
World Economy
Strategies for Growth
*Please note: Courses and dates are subject to change, courses listed are example courses from previous years
Module 14 | European Elective
Leveraging collaboration for innovation: alliances, ecosystems and platforms
Acquire a rich set of concepts, frameworks and tools to improve the ability to build, manage and profit from different modes of inter-organizational collaboration.
Entrepreneurial Finance
Focus on financial economic foundations of a new venture, from idea to exit.
Business Tax Strategy
Understand how taxes affect business decisions, gaining necessary concepts for international application.
Managing People for Competitive Advantage
Focus on the people side of business from a general management perspective.
N.B.: Courses and dates are examples from previous years and are subject to change
Module 15 | Master Thesis
Demonstrate the ability to apply scientific methods to actual management solutions.
Leadership and Career Development
Group and individual Executive Leadership Coaching
Crisis simulations and your own real-world leadership challenges are the background for group coaching and are springboards to individual coaching with a certified Executive Coach who will focus on your individual goals and growth toward becoming an exceptional leader.  
Workshops and presentations tailored to the needs of each cohort
Sample topics:
Having Executive Presence – when it counts most.

Leading Yourself and Others Through Conflicts and Difficult Conversations.

Stage Rules, Self-Presentation and the Perfect Pitch.
Powerful CV Evaluation and Career Development tools and short courses
Polish your CV to take the next step in your career.
Please note: Courses and dates are examples from previous years and are subject to change.
The first step in your global journey –
Experience the Kellogg-WHU difference.
Whether at one of the six campuses or at one of the many additional locations around the world, your Executive MBA journey will not only broaden your skillset ready for a complex and changing economy, but also deepen your comprehension of local and international markets.
Learning from engaging leaders and pioneers –
Insights, knowledge, and first-hand experience.

Ahead of the curve in methodology and knowledge, our respected faculty of world-class experts are a crucial element of the Kellogg-WHU Executive MBA Program. Thought leaders, researchers, practitioners in their respective fields, and a source of vast expertise: our faculty are not only accessible but also enthusiastic and intensely engaging. Share ideas, discuss, inspire, and experience a unique learning process with extraordinary experts from around the world.
(Anklicken zum Abspielen des Videos)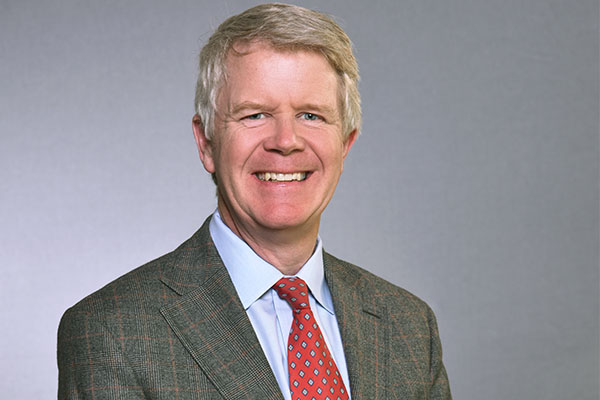 Tim Calkins
Advertising
Marketing Strategy
Biomedical Marketing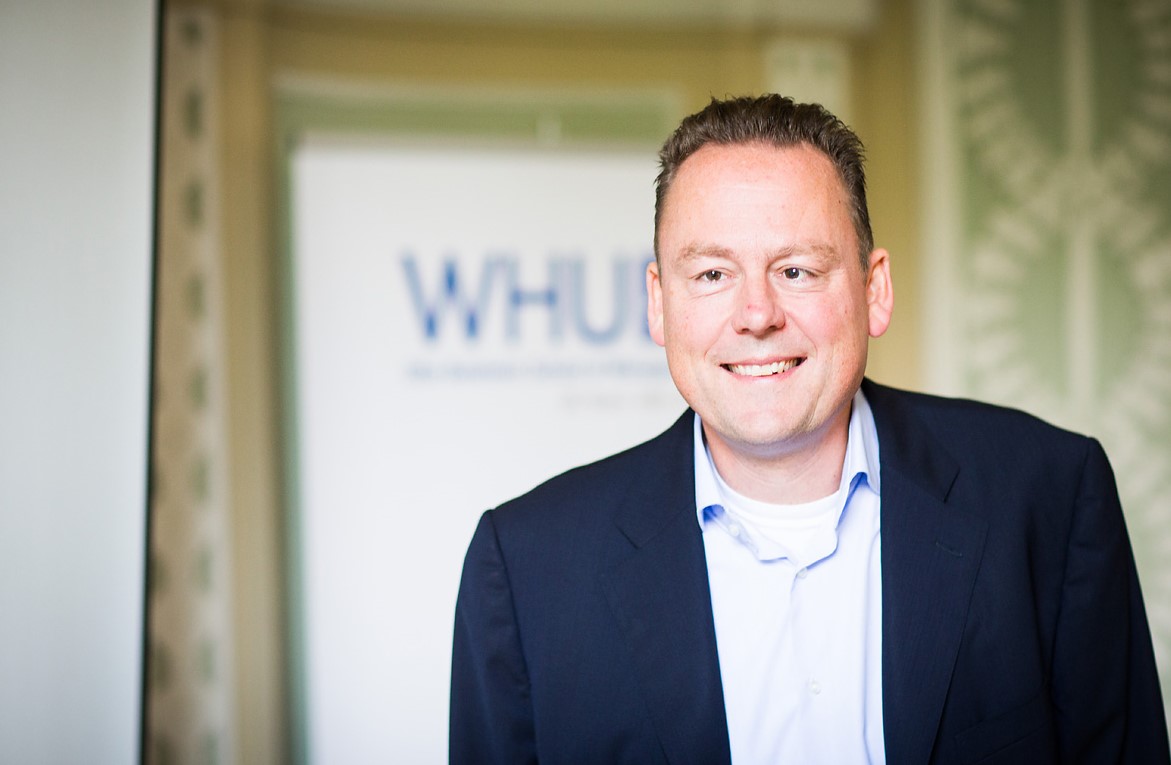 Holger Ernst
Strategy
Innovation
New Product Development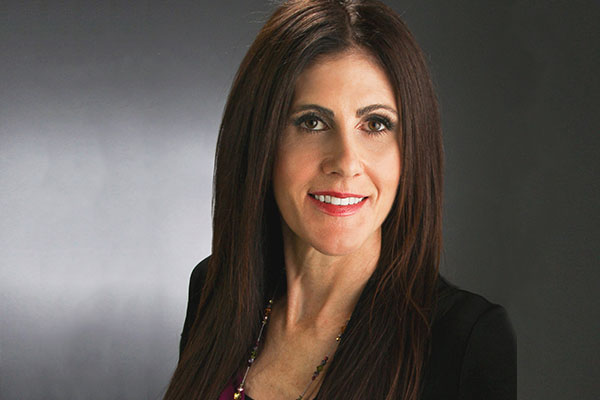 Leigh Thompson
Negotiation Skills
Group Decision Making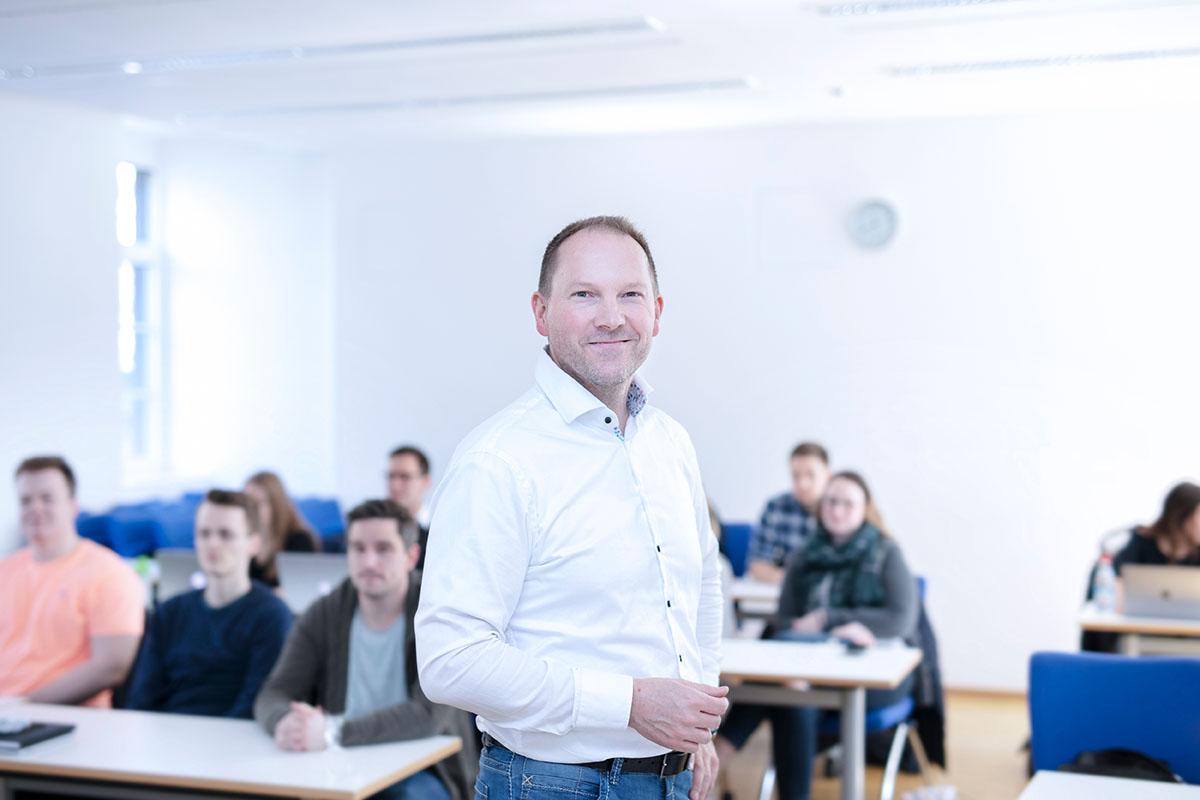 Christoph Hienerth
Entrepreneurship
Start-Ups
Entrepreneurial Risk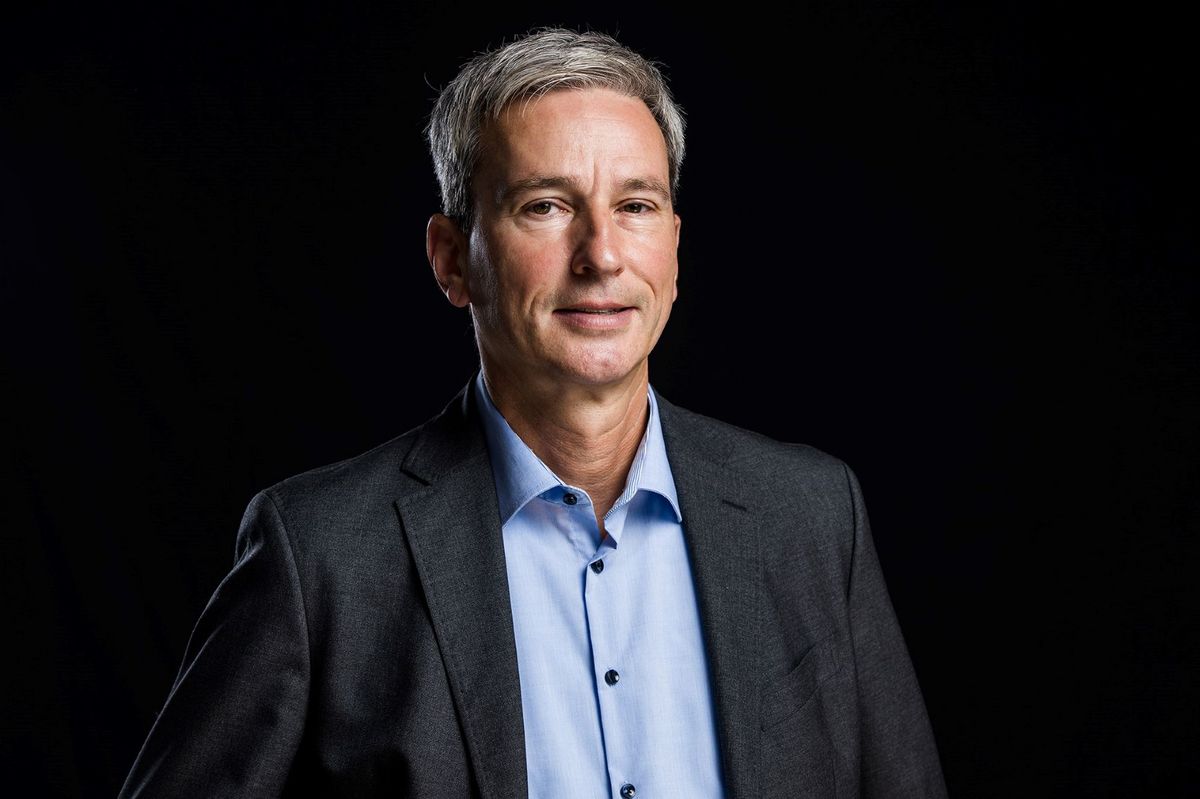 Jürgen Weigand
Industrial Economics
Business Strategy
Competition Policy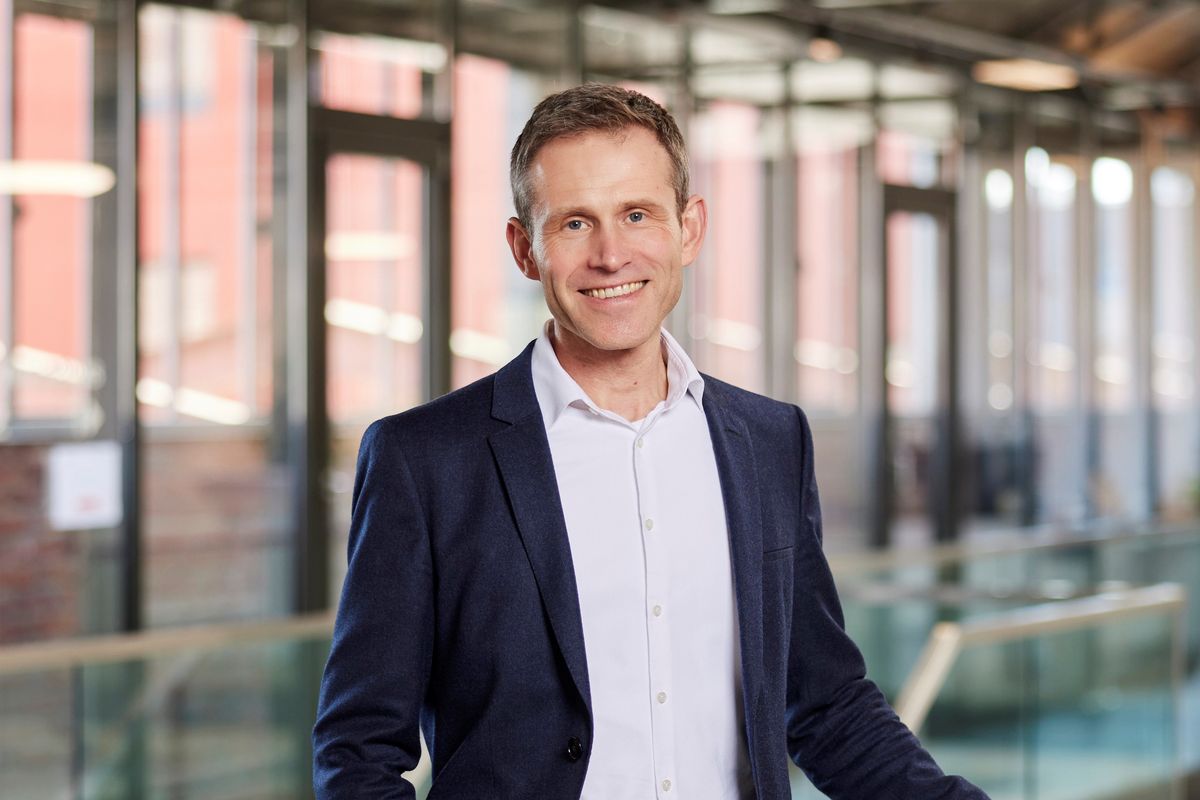 Christian Andres
Finance
Accounting
Corporate Governance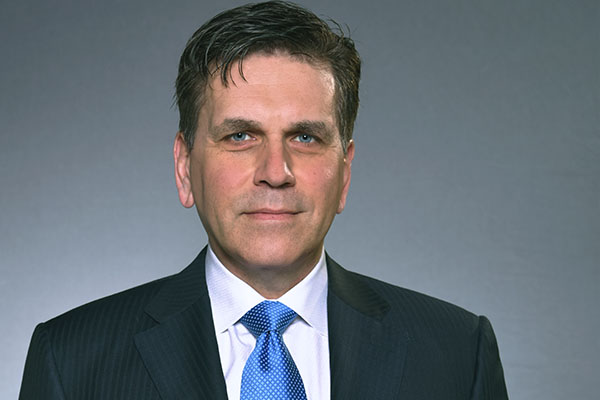 Alex Chernev
Marketing
Brand Management
Consumer Behaviour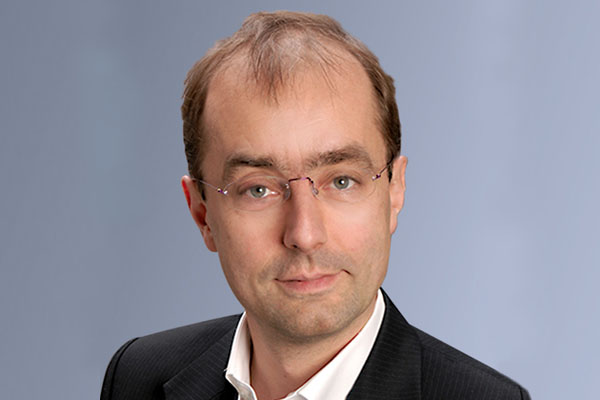 Karl Schmedders
Data Analysis
Economic Models
Risk Management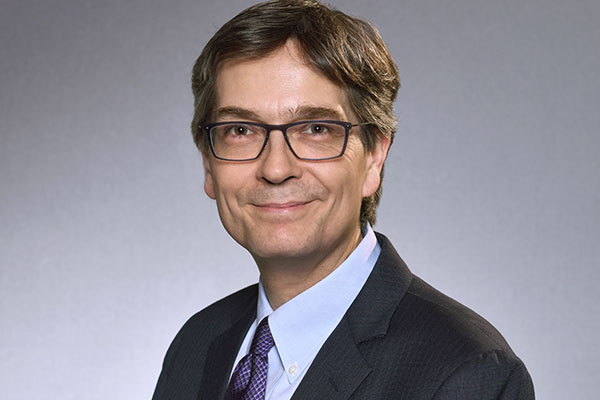 Florian Zettelmeyer
Marketing
Big Data
Information Technology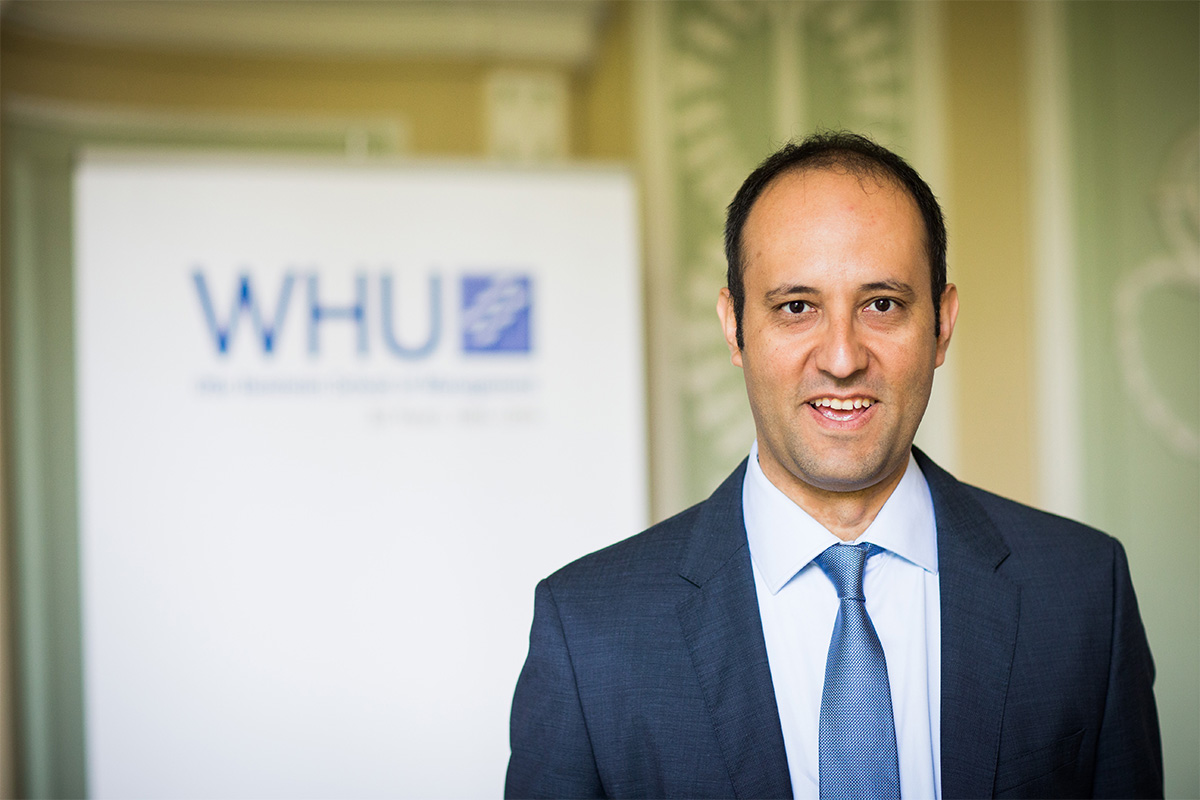 Serden Ozcan
Entrepreneurship
Corporate Transformation
Innovation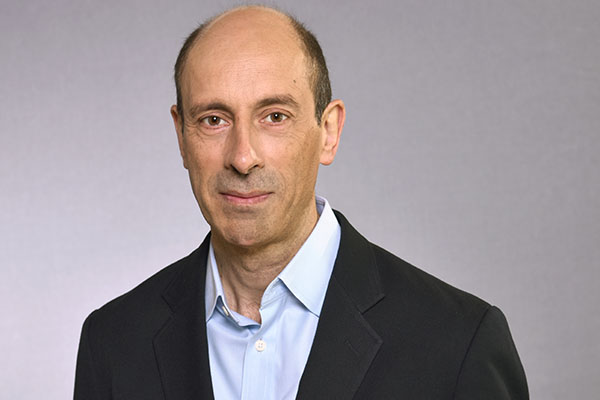 Sergio Rebelo
Emerging Markets
International Finance & Economics
The uniqueness of the program lies in modern and innovative methods for learning that engage leading minds. Enriched by a diverse class from a variety of disciplines and an expert faculty, the classroom environment is enhanced by a 50:50 approach – your peers are a valuable and exceptional source of new skills and expertise. Field trips complement classroom studies through cultural immersion, providing new perspectives and knowledge. Tackle a variety of real-life case studies in study groups that offer practical applications, while ensuring a diversity of nationalities, genders, and industries from the very start.
Challenge and learn from each other through 'flipped learning', promoting deeper and more dynamic discussion and debate. Flipped learning encourages students to access learning materials prior to the classroom to allow for a more profound understanding of the topics. This state-of-the-art approach to learning 'flips' the traditional classroom concept, allowing in-class time to be open for social learning through dialogue and critical reflection of the surrounding theories.
(Anklicken zum Abspielen des Videos)