Stay connected to an inspiring community!
Studying the Kellogg-WHU Executive MBA Program doesn't end at graduation – our EMBA alumni stay connected to the program and the global network often throughout their professional lives. From the moment you are welcomed to Campus Vallendar you become a member of one of the largest global MBA networks, which includes over 65,000 alumni around the world. With alumni holding some of the top positions at some of the most renowned organizations around the world, our alumni are celebrated for their willingness to support the program, its students, and fellow graduates beyond their studies.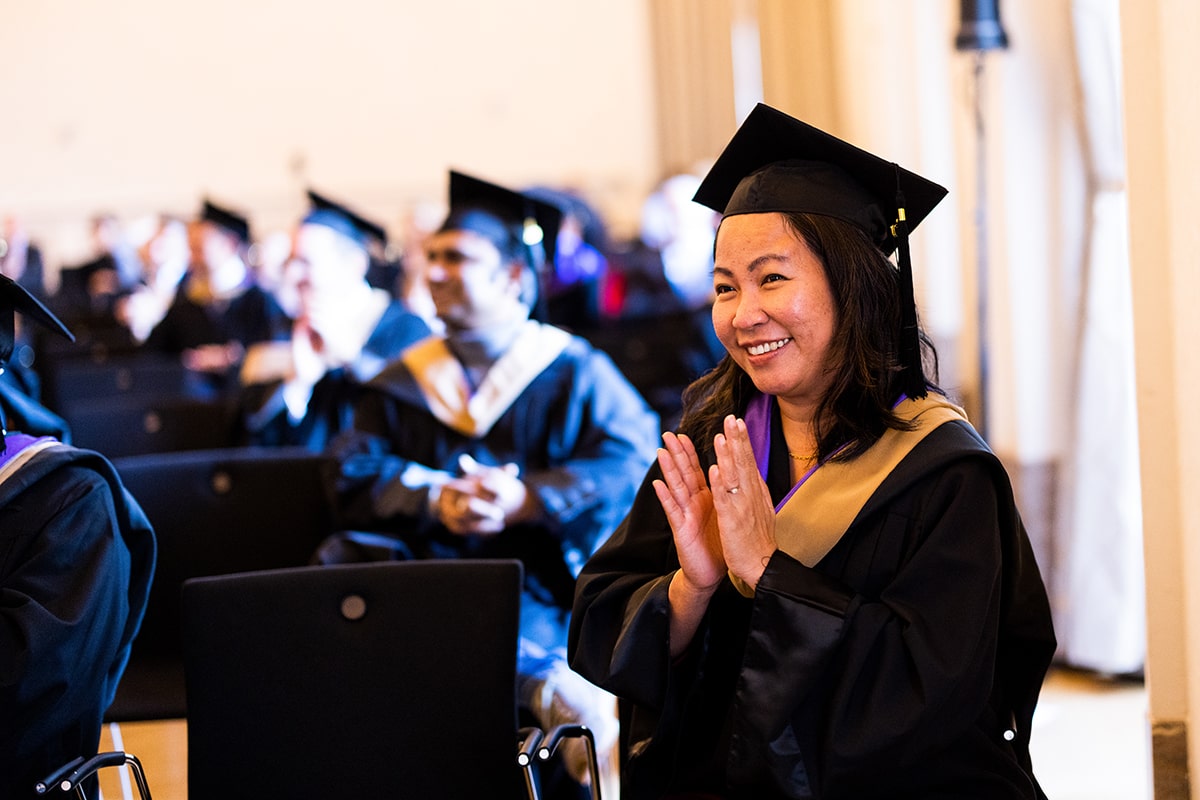 Lifelong Learning
Participate in lectures within the global network to refresh your knowledge and stay on top of the latest concepts, while keeping in touch with high-level peers and faculty.
Get Involved
Host an alumni dinner in your city, attend one of the many recruiting events across the globe, or become a member of the EMBA admissions committee and assist with interviews.
Stay in Touch
Stay connected to the network whether through your personal WHU email address, the In Praxi alumni association, or through our social networks!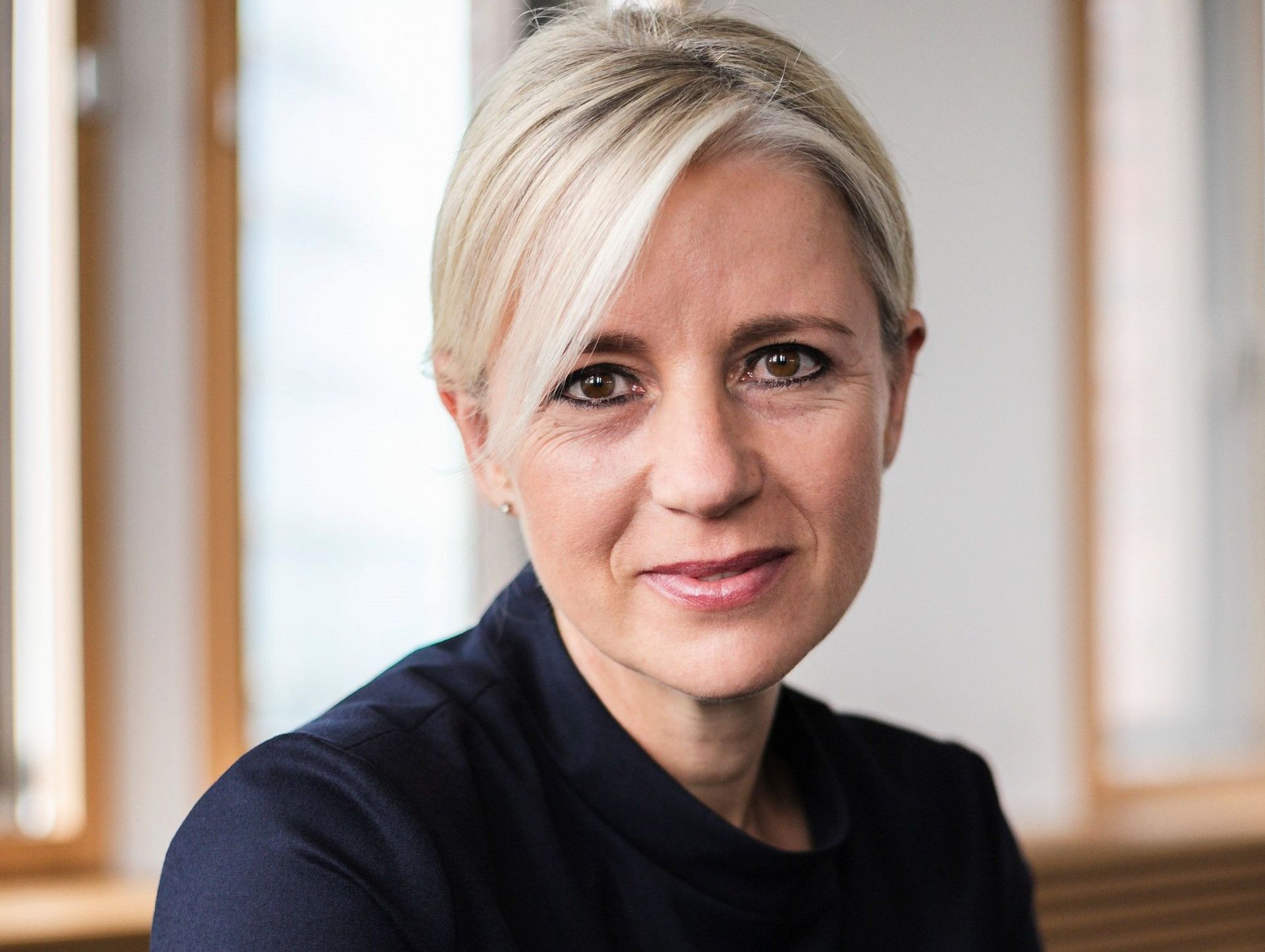 Angela Kerek
Kellogg-WHU stands for what all of us should strive for: lifelong learning! It is an invaluable experience.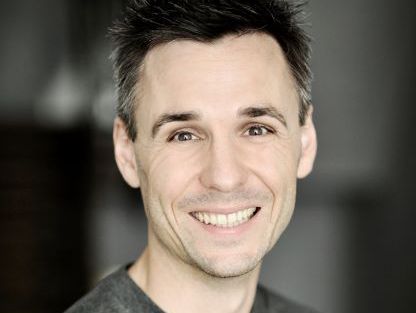 Nathan Evans
It is impossible to put a price on unlimited business education at the highest level. The lifelong learning concept from Kellogg-WHU is a gamechanger.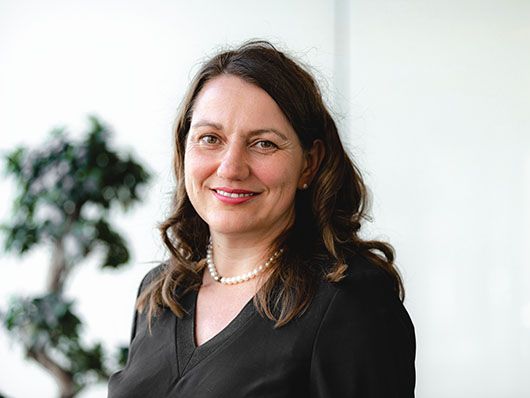 Sabine Hansen
The EMBA provides unique cross-sectoral insights. I enjoyed the open dialogues and intense debates in class and after study hours both with members of the program faculty and peers.
Benefits that last a lifetime –
An active alumni community.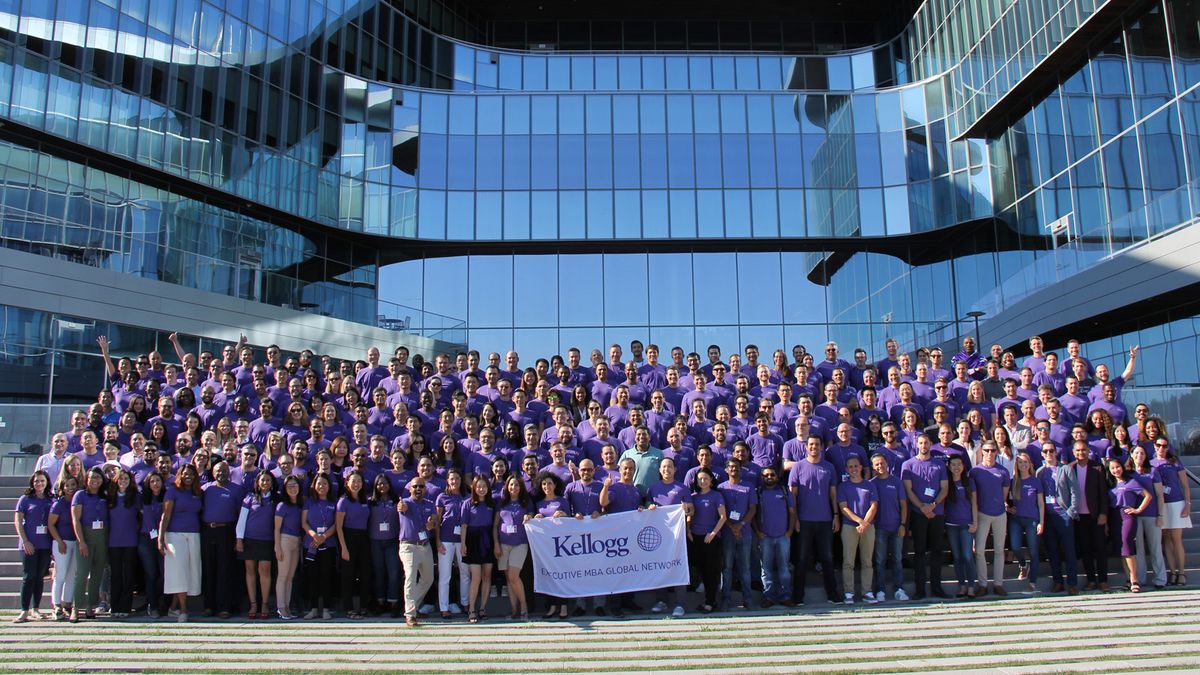 The Kellogg Alumni Network supports and facilitates a lifelong relationship with the wider community, ensuring access to personal and professional support beyond the program. With a global network made up of experts and innovators from a wide range of industries, the Kellogg experience remains through an engaged and active community. Its members benefits from a variety of activities whether continued learning possibilities, career advice, or opportunities to volunteer.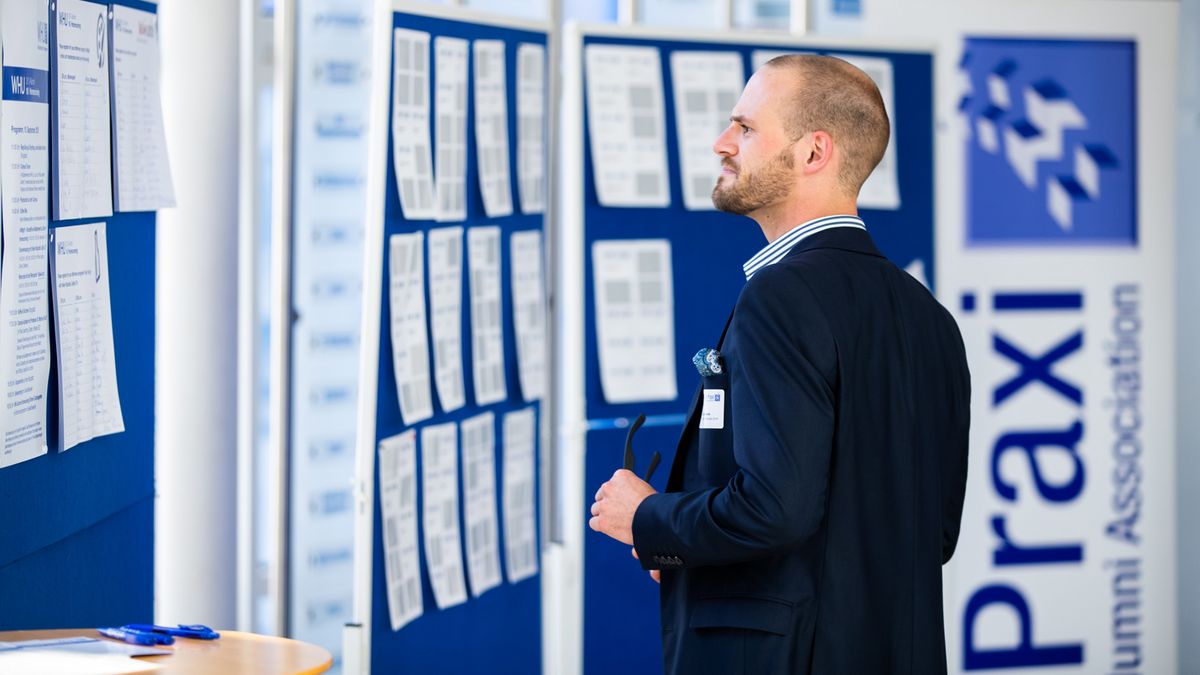 In Praxi, WHU's alumni association manages alumni connections with a focus on the European chapters, ensuring the WHU spirit lives on beyond formal studies. Founded in 1988, this non-profit organization is independent and member-led, all of whom are eager to maintain contact with WHU and their peers. Such an enthusiastic and expansive community benefits not only the alumni and the school, but also current and future students.
The Kellogg-WHU EMBA community
Connect, celebrate, and give back!
25 years of Kellogg-WHU Executive MBA –
Time to celebrate!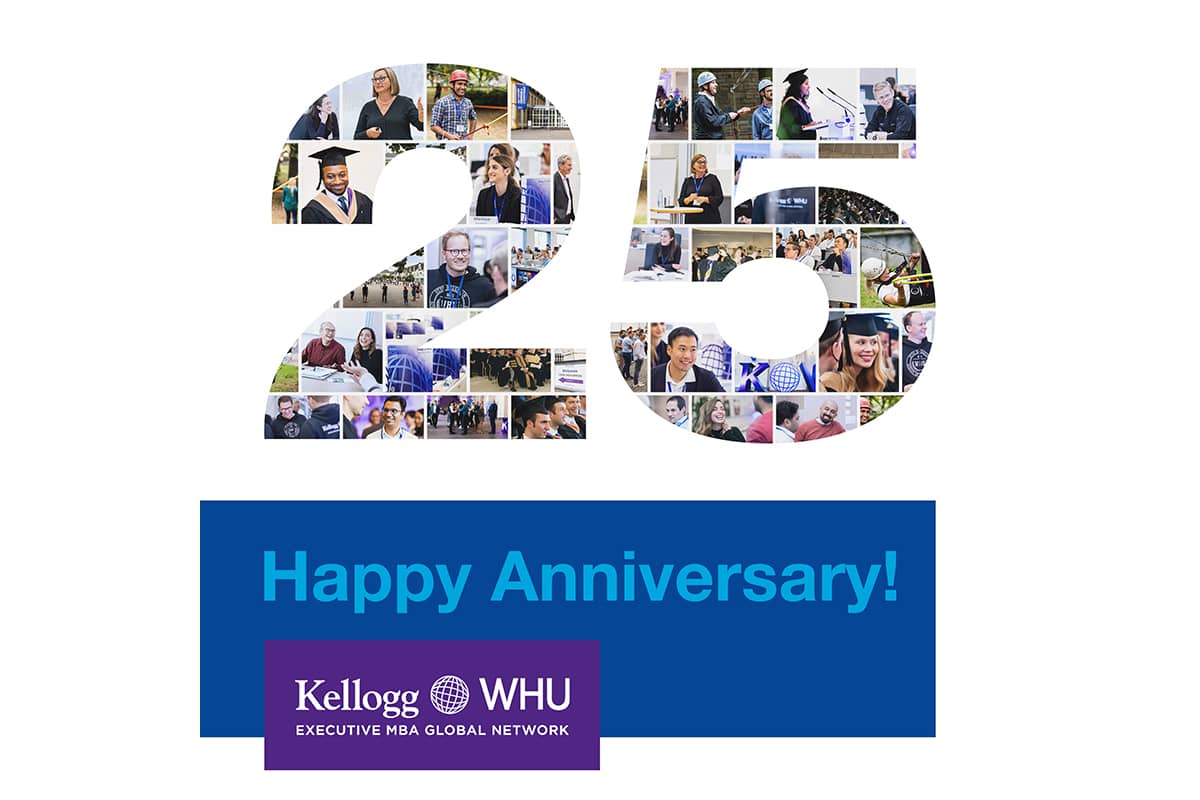 The partnership between Kellogg and WHU represents a unique and effective synergy between the US and Europe - it's a successful partnership that is celebrating its 25th anniversary in 2022! Over the years the joint program has gone from strength to strength, achieving top positions in international rankings, and expanding its global network to form a unique and world-class cooperation in executive education.

Embraced by two diverse and vibrant networks, Kellogg-WHU Executive MBA alumni join a far-reaching network of high-impact, low-ego leaders from across the globe. Annual reunions facilitate and strengthen these relations, allowing graduates the chance to reconnect, celebrate, and update themselves with the latest insights and news from both schools.

Show your support for the Kellogg-WHU network, by wearing it! Buy merchandise as a gift for yourself or for others while donating to charity. For each item sold, €1 is donated to the organization Fly & Help. With the help of these donations, Fly & Help is dedicated to building new schools worldwide for children in developing countries.
Keep in touch –
Get involved and support Kellogg-WHU.
As Executive MBA alumni, you are welcome to support Kellogg-WHU with events or during the admissions process. Many alumni also return to campus to take part in classes for extended lifelong learning opportunities. Feel free to get in touch at any time, to receive the latest program news or to find out more about ways you can support program.