We can help you finance your studies.
Pursuing the Kellogg-WHU Executive MBA is a substantial investment, not only in terms of time and energy, but also financially. We are committed to helping you explore and evaluate the different financing options to make this investment in your future. Find out more about our EMBA fees and financing options below. We strongly encourage to obtain information about funding early in the process. In general, we recommend that you contact our partners for financing latest with submitting your application to the program.
105,000
Payable in four equal installments every six months
Includes teaching fees for the entire program, all books and course materials, most meals on campus, accommodation during all required international modules, use of all facilities, and all leadership development workshops and coaching sessions. We require a deposit by signing the study contract. This will be later deducted from the first installment.
Early Bird Offer
Until December 31, 2023:
€10,000 tuition fee reduction*
Until April 30, 2024:
€5,000 tuition fee reduction*
*All candidates who have signed their study contract until the above mentioned deadline are automatically entitled to the early bird tuition fee reduction.
The WHU Scholarship Fund has put resources aside to help selected Executive MBA participants finance a portion of their Kellogg-WHU Executive MBA Program tuition costs. Scholarships are awarded in several areas. They involve various competitive selection criteria and are limited in number.
Candidates who successfully submitted an application to the Kellogg-WHU Executive MBA Program
All self-funded candidates or candidates who are partially sponsored to a maximum amount of 30% of their tuition fee
Each candidate can apply for one scholarship only
Scholarship applications will be assessed based on the following criteria:
quality of the required scholarship essay or video and the degree to which contents of thereof meet the eligibility criteria
academic and professional achievements
expected contribution to the class and the program
performance during the admissions interview
individual funding situation, to be explained in a financial budget essay
A scholarship application can be delivered to the Scholarship Committee immediately after submitting documents for the Kellogg-WHU Executive MBA. There is no need to wait for the admissions decision to apply for a scholarship. However, please note that scholarships are only awarded to candidates who receive a study offer from Kellogg-WHU.
Please review the required application materials for each scholarship carefully and submit
a scholarship essay or video (if applicable) stating your purpose and motivation to apply for the respective scholarship
a financing plan including a calculation of your monthly income, relevant expenses, own financial resources that you plan to invest in EMBA studies and, if applicable, study loans, amount of financial support by your employer or any other scholarships awarded or applied for. Your gap in financing of the tuition fee or difficulties in finding other funding options should become apparent.
Your complete scholarship application (in PDF format) must be sent via e-mail to our Scholarship Committee at emba.scholarships(at)whu.edu. You will receive an automated confirmation of delivery.
Some scholarships are awarded on a rolling basis and others are awarded only once at the end of the admissions cycle (end of July). Please check out the respective deadlines listed in each scholarship category. As awards are limited and strongly competitive, we encourage early applications.
Discover our scholarships: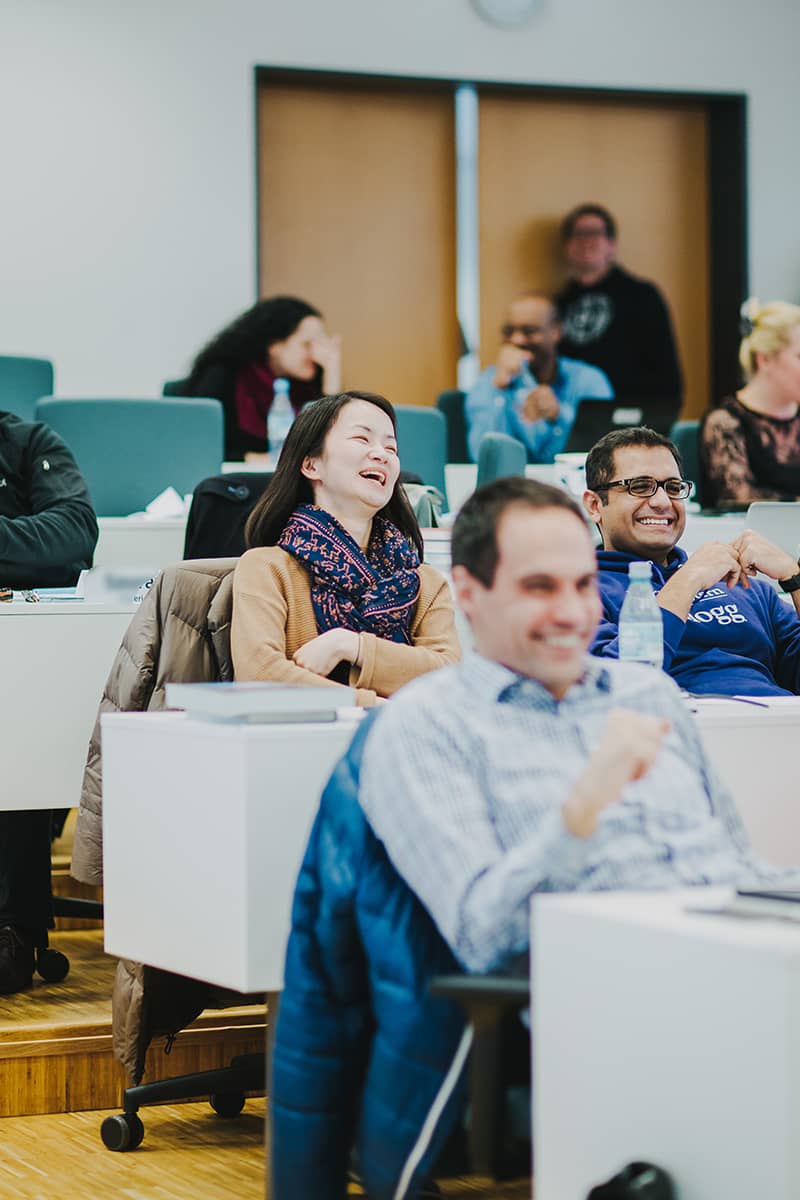 Tax-deductible tuition fees
Prospective Kellogg-WHU EMBA candidates based in Germany may be eligible for valuable tax deductions available to university students. These deductions can help alleviate some of the financial burden and may include expenses related to tuition fees, course materials, and other educational costs. To learn more about the conditions of this offer, we encourage you to reach out to our admissions team.