An insightful EMBA journey –
Develop as a global leader.
The Leadership and Career Development modules enable you to act as the most effective leader you can be. A mix of academic content and experiential learning combined with individual and group coaching goes far beyond merely conveying leadership techniques. We invite each student to embark on a transformational and highly individualized development journey.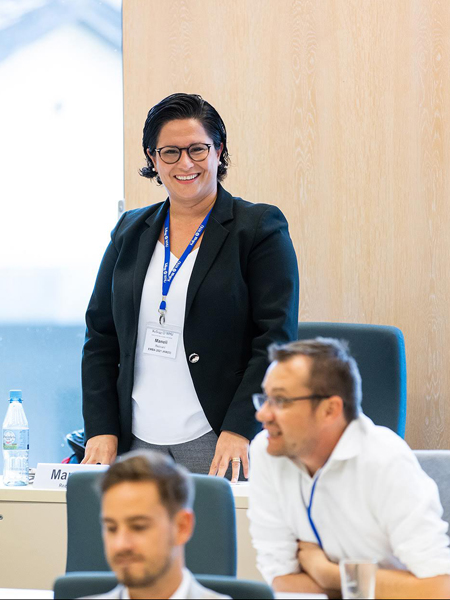 Know yourself
Understand how your personality, values, experiences and skills shape your capacity for leading yourself and others.
Inspire and be inspired
Share your passion and your story with peers, teachers and coaches to develop an authentic leadership vision for your teams.
Lead with impact
Build on insights and adopt the approaches that will help you succeed as a leader in your professional and personal life.
Become the most effective leader you can be
Career development journey
Elements of the Leadership and Career Development Journey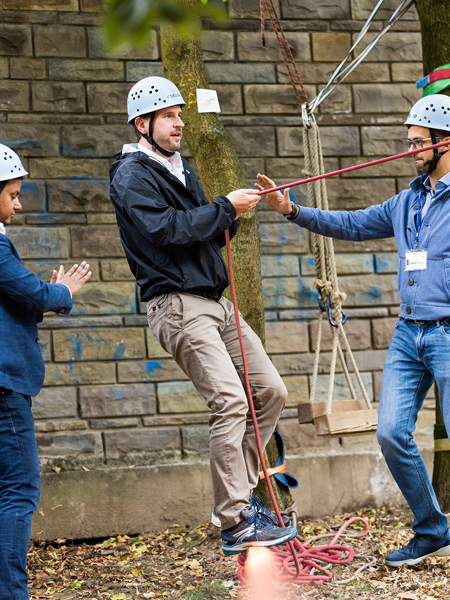 Academic modules with professors who are leaders in their fields
Sessions and talks with inspiring personalities such as founders, senior managers, actors, and top leaders
Interactive workshops on topics such as developing your career strategy and personal brand
Self-assessment and 360° feedback tools
Individual and group coaching with certified leadership coaches
Career counseling and application support with career coaches
Experiential learning through simulations and excursions
Networking forums and resources
Matching you to the market
Our award-winning Career Center and specialized career coaches help you discover a career path that matches your personal goals and enables you to make a positive impact in the world – no matter if you want to develop within your organization, change careers or become an entrepreneur. This includes offering the tools, resources and networks to understand the job market and to pursue specific opportunities that match your profile.
Our students and alumni share their experiences
Experience it for yourself
Get a glimpse into our interactive workshops